The UHMWPE pipe extrusion machine supports production of UHMWPE pipes with diameter from 63 to 1200mm. Adopting die cooling method, this plastic pipe extrusion line designed based on our patented technologies realizes continuous production of plastic pipes.Comparing with similar plastic extrusion equipment, our UHMWPE pipe extrusion machine has 1/3 higher pipe production capacity, 1/4 less energy consumption, and much better pipe quality.
Features of the UHWMPE extrusion line:
1. According to our years of experiment and practice, the small screw pitch and big screw diameter are adopted for our UHMWPE pipe extrusion line. The production line can melt the UHMWPE, whose melt index is near 0, and slowly extrude it continuously.
2. Our UHMWPE pipe extruder, comparing with normal plastic pipe extrusion machine, doesn't need the cooling fan for the spiral barrel. Each section of the UHMWPE pipe extrusion machine comes with an independent control system, so the temperature precision and energy efficiency are both great. The main motor is optimized for the line, leading to 25% reduction in energy consumption.
3. To shaping the pipe with cooled mold, we add to the nozzle and core rod. Low temperature heat conduction oil will be injected into the pipe through the mold temperature control mechanism to cool the mold and shape the pipe material. In comparison to regular PE pipe extrusion machinery, our UHMWPE pipe extrusion machine is much cheaper due to the absence of vacuum shaping sleeve, vacuum box, and traction machine. Besides, high molecular material with a molecular weight as high as 1.5-5 million, like UHMWPE, can be processed.
To achieve the UHMWPE pipe shape forming and mold cooling, spiral outer flow channel and inner channel added to the nozzle of the mold and the end of the screw. Low temperature heat conductive oil is injected into the channels through the mold temperature controller to cool the mold. Then the pipe about to come out of mold will be cooled and the shape can be formed.
4. After changing the mold, the UHMWPE pipe extrusion machine can be used for producing sectional material and bar material.
Main Technical Parameter :
| | | | |
| --- | --- | --- | --- |
| Extruder Model | SJ-90/20 | SJ-150/20 | SJ-200/20 |
| Screw Diameter (mm) | 90 | 150 | 200 |
| Motor Power (kw) | 22 | 37 | 55 |
| Output(kh/h) | 20-30 | 40-50 | 60-70 |
| Pipe Diameter (mm) | 89-133 | 159-426 | 426-1000 |
| Temperature Control machine | 1.55kw | 1.75kw | 2.5kw |
| Screw feeder | 1.5kw | 1.5kw | 2.2kw |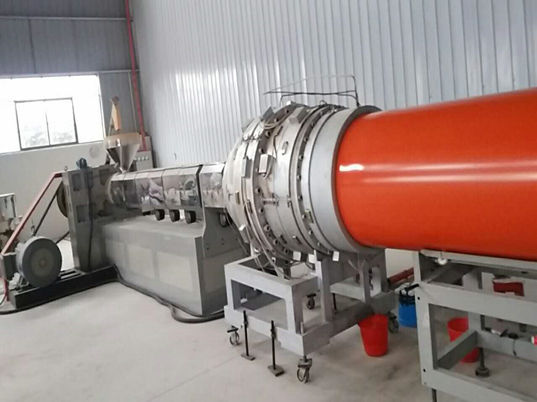 UHMWPE Pipes
UHMW-PE pipe has some features like wear and impact resistance, low temperature resistance, corrosion resistance, self-lubricating, anti-adhesion, non-fouling, high pressure within the anti, health non-toxic, shock absorption, noise reduction effect, resistance to environmental stress cracking good, light weight and so on.
At the conditions of high-strength corrosion and high-strength abrasion,it can improve the service life of several times or more than ten times,and will bring revolutionary change to pipe industry.It will make the lining of the adhesive and friction coefficient smaller,reduce the delivery pressure of more than 30%.
Features of UHMWPE pipes:
1.Small weight,easy connection and convenient installation.
The weight is only one sixth of the same specification steel tube.
2.High wearing resistance.
It's wearing resistance is over 6 times of that of carbon steel under same medium condition.
3.Corrosion resistance.
It has very high chemical stability, and can bear corrosion by various corrosive media and organic solvents within certain temperature and concentration range.
4.High impact resistance.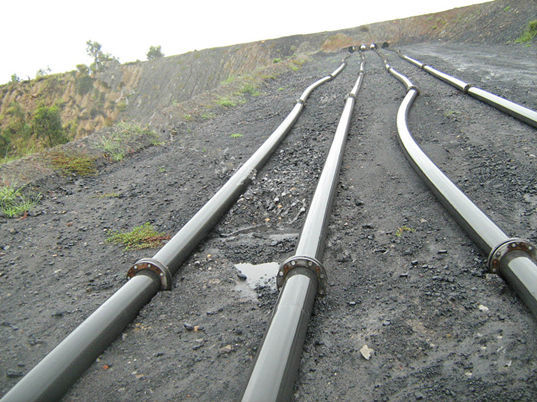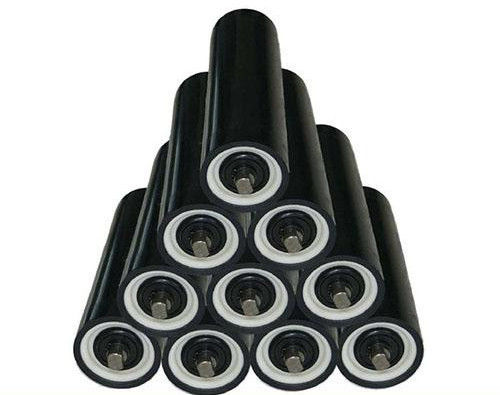 Related video: